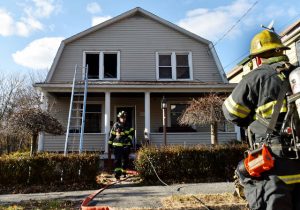 "I highly recommend using this adjuster. Unfortunately having insurance does not ensure you will be treated fairly when a crisis occurs. In the confusion of crisis, having a honest company that knows the laws and your rights is very valuable. Making decisions without this commonwealth adjuster in the event of a fire will most likely result in you not receiving full compensation from your insurance company. I can not put in words how valuable having Scott Seeherman handling my claim was. He is a professional and amazing at his job. Handling everything from A to Z, and ensuring I received a fair settlement despite my insurance companies best efforts to not allow this. Mr Seeherman helped me through this traumatic experience and was kind and considerate. Five stars is not nearly enough. I give him 10."
Ready to talk? So are we!
In business since 1964, Commonwealth Adjusters is a family-owned and insurance adjuster. We have a long, successful track record of helping claimants get the largest settlement possible from their insurance company. Let us put our experience as a public adjuster to work for your family or business. Schedule a FREE, no-obligation consultation.