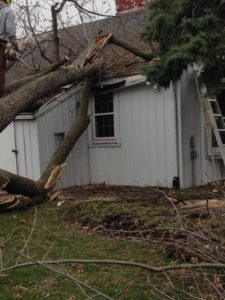 "Don't stress yourself out trying to talk to your insurance company to get them to pay the total cost of repairs, call Scott Seeherman of Commonwealth Adjusters. We expected to have to shell out several thousand dollars above what the insurance company was giving us to repair the damage a tree made when it fell on our house. Enter Scott, who took all the stress out of our hands. He worked his magic and got us what we needed to cover the cost of ALL the repairs. Not sure why we waited so long to call him at the start of it all, but if we ever need to file a claim again, we will not fight with insurance, we will call him immediately! Thank you Scott!"
Ready to talk? So are we!
In business since 1964, Commonwealth Adjusters is a family-owned and insurance adjuster. We have a long, successful track record of helping claimants get the largest settlement possible from their insurance company. Let us put our experience as a public adjuster to work for your family or business. Schedule a FREE, no-obligation consultation.