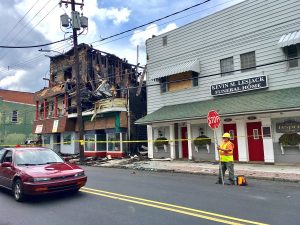 "I sustained a huge loss to my funeral home  after a fire. I was spinning in circles with all of the insurance company banter. After I hired Scott and Commonwealth Adjusters I felt better. He knew what to do and when to do it. The expertise that Scott brings to the table is a great value. I would recommend them to anyone who needs help with a large insurance claim."
Ready to talk? So are we!
In business since 1964, Commonwealth Adjusters is a family-owned and insurance adjuster. We have a long, successful track record of helping claimants get the largest settlement possible from their insurance company. Let us put our experience as a public adjuster to work for your family or business. Schedule a FREE, no-obligation consultation.