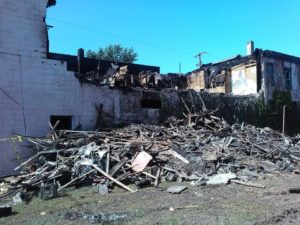 "On Sept. 16, 2014 I experienced a devastating fire that resulted in a complete loss of all my belongings. I contacted Scott Seeherman from Commonwealth Adjusters because, even though I carried insurance, I had no idea what to do next. Mr. Seeherman handled everything for me, I never had to speak with  my insurance company and in less than 5 weeks obtained a maximum settlement for me. He kept in constant contact with me to insure that I was aware of everything he was doing and handled my claim in a professional and timely manner. Kudos to Commonwealth Adjusters and Mr. Seeherman, I will recommend your company and Mr. Seeherman to anyone that needs assistance in the future. "
Ready to talk? So are we!
In business since 1964, Commonwealth Adjusters is a family-owned and insurance adjuster. We have a long, successful track record of helping claimants get the largest settlement possible from their insurance company. Let us put our experience as a public adjuster to work for your family or business. Schedule a FREE, no-obligation consultation.