About Commonwealth Adjusters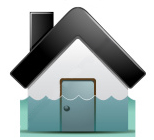 Commonwealth Adjusters is a full service public adjusting and insurance consulting firm licensed by the Pennsylvania  and New Jersey Insurance Department to advise and assist you in the handling of your insurance related losses. Commonwealth Adjusters is family owned public adjusting firm located in Forty Fort, Pennsylvania and has served the community and surrounding areas for more than 45 years.
Commonwealth Adjusters is a member of the National Association of Public Insurance Adjusters whose members across the United States have joined together for the purpose of professional education, certification, and promotion of a code of professional conduct. Stephen Seeherman, the firm's senior partner, served as president of the National Association and was one of the first public adjusters in the country to earn the accreditation and status of Senior Professional Public Insurance Adjuster.
Commonwealth Adjusters represents and protects your interest against the insurance company, therefore we have the best interests of our clients at heart and make sure that the claimants get their due from insurance companies. From start to finish, your claim will be handled by one of the principals of Commonwealth Adjusters. We provide personalized, expert service to each of our clients.